Adding a Facebook Like button to your WordPress website will allow your visitors to like and share your content on Facebook. You can add this Facebook Like button with this plugin or manually modify your template. In this article, we will show you how to do it by adding it to your WordPress template manually.
Step 1: Open the Facebook Like button configuration page
Step 2: Scroll down to "Like Button Configurator" to configure your Facebook Like button layout and size. You can leave the "URL to Like" box empty. The URL will be dynamically generated when a user click like
Step 3: Click on "Get Code"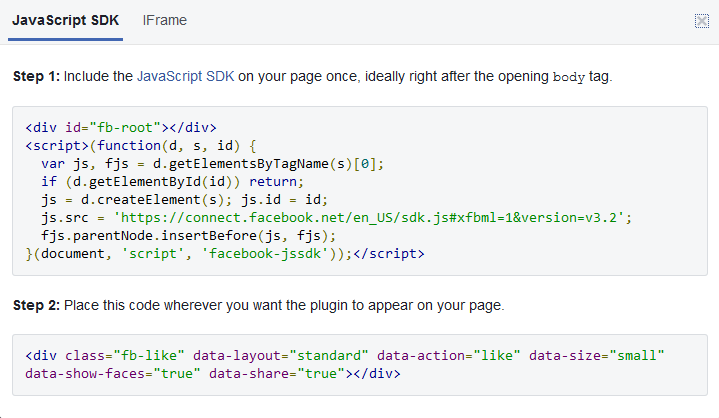 You can copy and past the above code into your WordPress template where you would like the Facebook Like button appeared. You can add it to content.php, single.php, archive.php, etc.
Like This Post:
---
---