For any reason, you can't access to your WordPress admin dashboard and you can't reset your password using the WordPress UI interface. You lose control your WordPress site.
In this article, we will show you, how you can reset your WordPress password using phpMyAdmin interface. The steps are quick and easy to follow:
Step 1: Login to your phpMyAdmin dashboard
Step 2: Click on your WordPress database -> wp_users ->click on edit (the row with your WordPress username)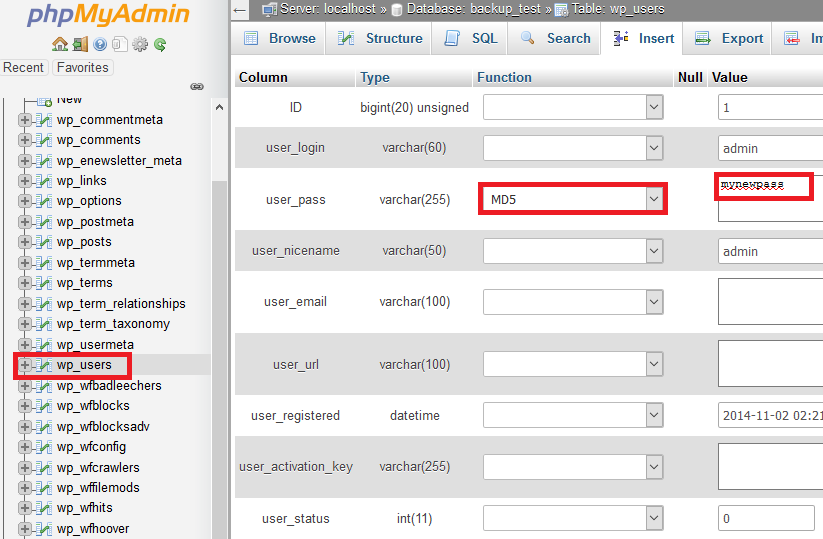 Step 3: In the user_pass, change the function to MD5 and the value to your new password, then click Go
Now you should be able to login to your WordPress using your new password.
Like This Post:
---
---